TICKETS AND INFORMATION
Where and When - Tickets - Seating and Reservations - Donations - Advertise - Rent Supertitles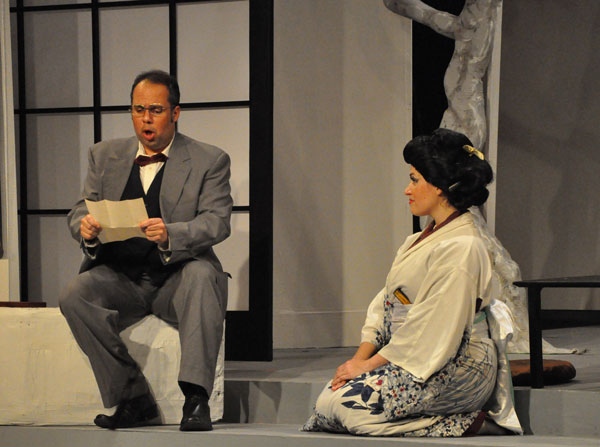 All opera and Sunday Concert performances begin at 3:00 p.m. at Our Lady of Perpetual Help School (OLPH) Auditorium, 5902 Sixth Avenue (between 59th & 60th Sts.), Brooklyn, New York. You'll find travel directions here. Time and location information for the Free Admission Concerts varies.
Accessibility: The OLPH auditorium has a wheelchair-accessible entrance and restroom - please call (718) 259-2772 for further information.
Operas are performed in the original language, with English supertitles, except where otherwise noted.
We're still the best opera bargain in town! And now you can buy your tickets online! Here's how:
Go to the Season page.

Click on the name of the opera or concert you want to see; it will take you to the page for that opera or concert.

If you're on an opera page, go to the "Buy Tickets Online" section and click on the date you want to attend. On a concert page, just click on the "Buy Tickets Online" link.

A separate browser window or tab will open with the appropriate event page at NYCharities.org, where you can complete your order.
Please note that you will only be buying tickets — particular seats will not be reserved for you. See below for important information about seating and reservations.
Tickets are also available at the door on the day of the performance. We regret that we cannot accept credit or debit cards at the door.
Opera Ticket Prices:
General Admission: $25
Senior Citizens age 60 and over: $20
College Students age 25 and under: $20
Teens: $5
Children age 12 and under: FREE
TDF Vouchers accepted
A $1 per ticket processing fee is added to tickets purchased online (except for teens and children)
Sunday Concert Ticket Prices:
General Admission (including senior citizens and college students):$12
Teens: $5
Children age 12 and under: FREE
A $1 per ticket processing fee is added to tickets purchased online (except for teens and children)
Seat reservations are limited to groups of 15 or more, Regina Opera Guild members, and the press – e-mail us at reservations@reginaopera.org for more information. All other seating is on a first-come, first-served basis. Arrive early (especially for Sunday performances) to assure yourself a seat.
Guild members: please click here for important information about reservations and membership renewals.
Government funding covers only a small fraction of what it costs us to produce our operas. The bulk comes from ticket sales — and private donations. Please help us keep our ticket prices down by making a donation today!
You can donate online, or send a check payable to Regina Opera Company, P.O. Box 150253, Brooklyn, New York 11215. And please don't forget to ask your employer about a matching grant. We are a non-profit organization, and all donations are tax-deductible.
Regina Opera gives heartfelt thanks to all our supporters!
We can also use donations of liquor, fine jewelry, gift certificates, and other valuable items for our raffle prizes. Please e-mail us at info@reginaopera.org if you'd like to donate these items.
Our program is read by over 1,000 audience members per production, three times a season — your ad will be noticed! E-mail your ad copy to us at info@reginaopera.org to reserve space at these low per-production prices:
Full page: $40
Half page: $20
One-third of a page: $15
The printing deadlines for the current season are as follows:
November 2012 production: October 15, 2012
March 2013 production: February 1, 2013
June 2013 production: May 1, 2013
See our Supertitles page for details about renting our English supertitles.